Brand-new covenant mandates biblical beliefs and behaviors.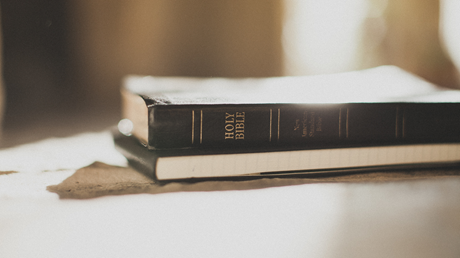 Plenty of Christian organizations require employees to sign a statement of faith. For over 200 years, the American Bible Society (ABS) wasn't one of them.
But now the Philadelphia-based ministry plans to implement an "affirmation of biblical community" next year, requiring all employees to uphold basic Christian beliefs and the authority of Scripture, as well as committing to activities such as church involvement and refraining from sex outside of traditional marriage.
"This is a newsworthy story because the society, since its founding in 1816, has never had a doctrinal statement for employees. In fact, the American Bible Society was built on the idea that the Bible should be distributed 'without note or comment,'" wrote historian John Fea.
The new affirmation doesn't signal a brand-new direction for ABS, but reflects a decades-long shift from ecumenical to evangelical, which dates back to changes in the '90s, chronicled in Fea's bookThe Bible Cause: A History of the American Bible Society.
"The organization now feels comfortable enough in its evangelical identity to make such a formal statement of its beliefs," which includes some evangelical parlance but would easily be embraced by orthodox Christians across traditions, Fea told CT. "The gay employees and the more ecumenical Christians who worked for the ABS should have seen this coming."
Roy Peterson, a Bible translation expert who took over as ABS president in 2014, stated the covenant may change its staff makeup—Religion News Service reports that already 9 of 200 staff members have quit ahead of the January 2019 transition—but won't change the nature of their work.
"To ...
from
http://www.christianitytoday.com/news/2018/may/american-bible-society-abs-new-employee-covenant-evangelica.html