A story from Somalia.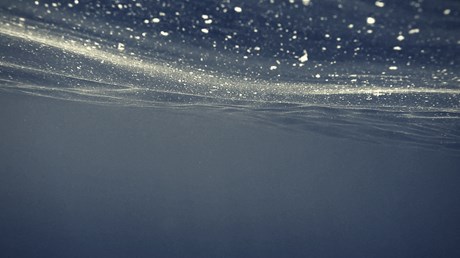 The pastor's wife approached him, with tears in her eyes, and handed him his cell phone. As apprehension spread throughout the congregation, the pastor listened for quite some time, turned off the device, bowed his head, and handed his cell phone back to his wife.
"Pastor H is dead."
A secret gathering
I was working in Mogadishu, Somalia, when my wife called me on the shortwave radio about a meeting invitation. After approximately six months, our team of eight was feeding 50,000 people per day, resettling refugees, running mobile medical clinics, and trying to stay alive in the context of a famine and war zone. I was sure there was no room left on my calendar to add another engagement.
But Ruth went on to say that I and one other Westerner had somehow been granted permission to sit among some of the giants of the faith in the world of Islamic persecution. These were men who represented generations of Christian leaders who lived among Muslims and were part of the faith-family attempting to love Muslims in Jesus' name. This secret meeting was to be held in a remote part of Kenya.
With just enough time to fly to Kenya, see my family there, and change clothes, I made it to the meeting. Being with those heroes of the faith throughout the Islamic world was humbling. Particularly impressive were some close friends from Iran.
One pastor sitting next to me was asked to give a 15-minute testimony.
He testified for over two hours.
He talked about what God was doing in his country, especially since the Shah was kicked out of Iran and a conservative form of Shia Islam was installed. He bore witness eloquently and specifically. Believing that he was in a safe space, he shared feelings, dreams, and information that he dared ...
from
http://feeds.christianitytoday.com/~r/christianitytoday/ctmag/~3/7stCU6PHo3k/baptism-point-of-no-return-story-somalia-persecution.html