As technology makes the world go faster, life's little delays feel increasingly intolerable. Why we shouldn't be in such a rush to get rid of them.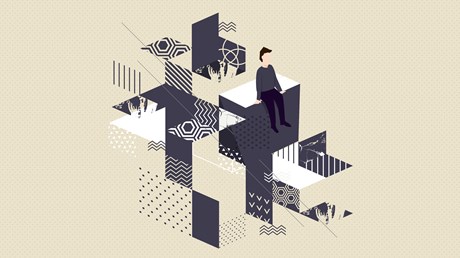 I have been known to voice-text at stop lights, add reminders and calendar items during a 10-minute commute, and fill up silence with podcasts or at least an intentional discussion time with my children. Like so many others, I'm resourceful about turning wait times into productive times. It's the American way.
Nowadays, it's becoming something of a cliché to suggest that our society is in the throes of a technological addiction. Google, we say, is changing how we think; social media makes us lonely; there are support groups for iPhone addicts. We fumble in our pockets for our phones while we stand waiting in line at the grocery store. We catch up on news or send messages in the carpool pick-up lane. It's become a reflex, a compulsive habit that's rewiring not only our impulses but also our very desires. We don't abide silence well. We may be losing the ability to wait.
But for media expert Jason Farman, this sort of chronic fidgetiness signals something other than a problem to be solved through technological improvements. His book, Delayed Response: The Art of Waiting from the Ancient to the Instant World, argues that waiting has always been an important part of human connection. What can feel like a pointless hassle is actually something of precious value.
The Value of Waiting
To create and sustain human community, we've always had to travel a certain distance. That distance can be geographical, of course, but it can also be cultural, ideological, or emotional. Farman argues that throughout history, our varying communications tools—from the simplest to the most advanced—have shaped the relationship between sender and receiver in different ways. In other words, the ...
from
http://feeds.christianitytoday.com/~r/christianitytoday/ctmag/~3/uTiX3I71g2k/delayed-response-jason-farman-art-waiting.html