Your church, no matter the size, can indeed become in a sense "multisite."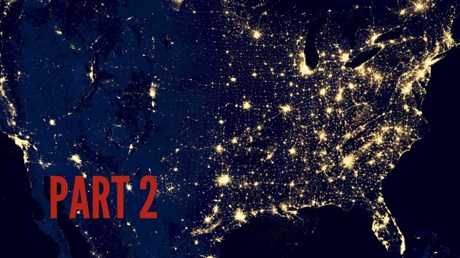 Your church, no matter the size, can indeed become in a sense "multisite." Inherited churches can launch fresh expressions, harnessing the power of a mixed economy: a diversity of ecclesial forms in which fresh expressions of church exist alongside inherited forms in relationships of mutual respect and support.
Over time, as these communal organisms live together, it leads to a form of emergence we call the "blended ecology."
The Blended Ecology refers to fresh expressions of church in symbiotic relationship with inherited forms of church in such a way that the combining of these attractional and missional modes blend to create a nascent form. When churches truly live into the mixed economy for an extended period, we see a transformation occur. Both the inherited church and the fresh expressions of church become a new interconnected creation.
In fact, the early church was "multisite" in this sense. This is an awakening to the primordial both/and form of the church. We can see this clearly embodied in the relationship between Jerusalem and Antioch.
Jesus' last words prior to the ascension are the first words for the church: "But you will receive power when the Holy Spirit has come upon you; and you will be my witnesses in Jerusalem, in all Judea and Samaria, and to the ends of the earth" (Acts 1:8).
We see that very pattern of the church's growth occur throughout the book of Acts. At Pentecost, the old wild-God of the tabernacle showed up as the wild-child of the Trinity, creating a new tabernacle out of a flesh-and-blood people called the church. The Holy Spirit enabled the disciples to go native, they spoke in all the "native" languages of the world (Acts ...
from
http://feeds.christianitytoday.com/~r/christianitytoday/ctmag/~3/EV7ZT0FboiE/how-to-be-both-multisite-and-missional-at-any-church-part-2.html