Let me give you a recommendation.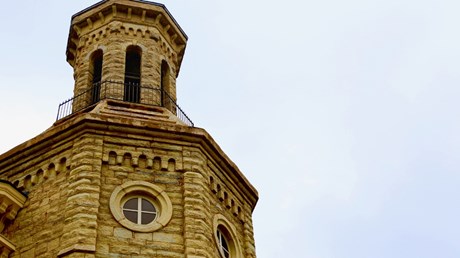 Choosing a college can be a daunting task. If you are going into ministry, you don't just have to decide the college, but you have to decide the type of college.
You have to consider majors, locations, costs, student activities, school reputation and more in order to make one of the biggest decisions of your life.
If God is calling you to ministry, there's a whole new set of questions you will likely ask yourself. You'll be considering the school's view of Scripture, denominational affiliation, areas of expertise, and how your time spent in college will be used for kingdom purposes.
Let me tell you why I think you should consider Wheaton College for your undergraduate degree.
First, Wheaton College is continually ranked one of the top colleges in national publications both in academics and affordability. With its long history of training some of the world's most known religious leaders like the late evangelists Billy and Ruth Graham and missionaries Jim and Elisabeth Elliot, Wheaton College has demonstrated its commitment to educational excellence and solid Christian values.
If you are planning to go into ministry, let me particularly tell you about the degree where I serve as dean—the B.A. in Christian Formation and Ministry. Here are a few reasons I'd encourage you to consider to come study with us.
First, there is value in studying at an evangelical school.
When you're deciding if a Christian college is a good fit for you, you have to think about the school's mission and vision to make sure it aligns with your convictions regarding the calling God has placed on your life.
Wheaton is an evangelical school where we're working to show Christ in every aspect of our lives, ...
from
http://feeds.christianitytoday.com/~r/christianitytoday/ctmag/~3/vvzZ8XhFMA0/planning-ministry-still-unsure-about-where-to-go-college.html